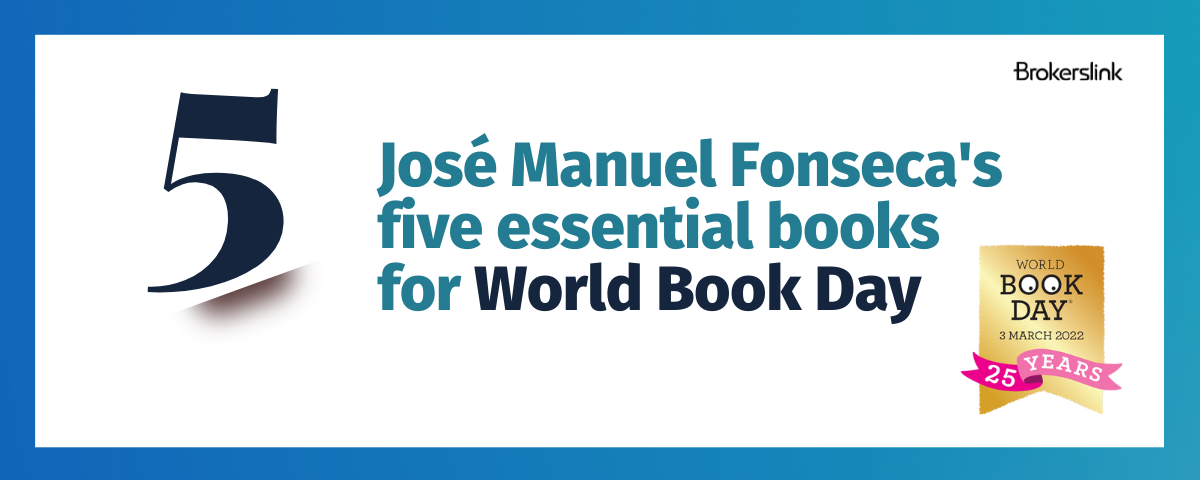 Feed your mind… what's on José Manuel Fonseca's book list?
On World Book Day 2022, we asked prolific reader, Chairman José Manuel, to share his top 5 book recommendations.
These books inspire, educate and provoke new ways of thinking, and we believe are worth looking up!
Seven Pillars of Wisdom, by T.E.Lawrence
"The great book of Diplomacy, written 100 years ago, and still the best book to help us understand the great challenges we still encounter in the Middle East. Great literature too."
East West Street, by Philippe Sands
"A great book of history, literature, and law where we learn about the creation of the concepts of "crimes against humanity" and "genocide", and the importance of a Ukrainian city called Lviv (formerly Lvov). The book highlights permanent changes in central Europe related to historical disruptions. A fabulous book and radically relevant."
A long Saturday: Conversations, by George Steiner
"A fabulous big interview with Laure Adler by George Steiner, one of the greatest philosophers and literature specialists. At an advanced age he opened himself to the interviewer, and we find very intelligent views regarding the "Jewish" problem, from the perspective of an illuminated Jew."
Prisoners of Geography, by Tim Marshall
"A best-seller that helps us to understand the world from the geographic angle, the long duration and the influence of nations' culture-shaping conflicts and peace. Again, very very topical."
American Dirt, by Jeanine Cummins
"A marvellous novel that helps us to understand the true reality of immigrants travelling from central America to the US, from the perspective of the victims, where violence and inhumanity has no limits. A mandatory read."
We are very pleased to include one of these authors as a keynote speaker at our global conference in May… all will be revealed soon!