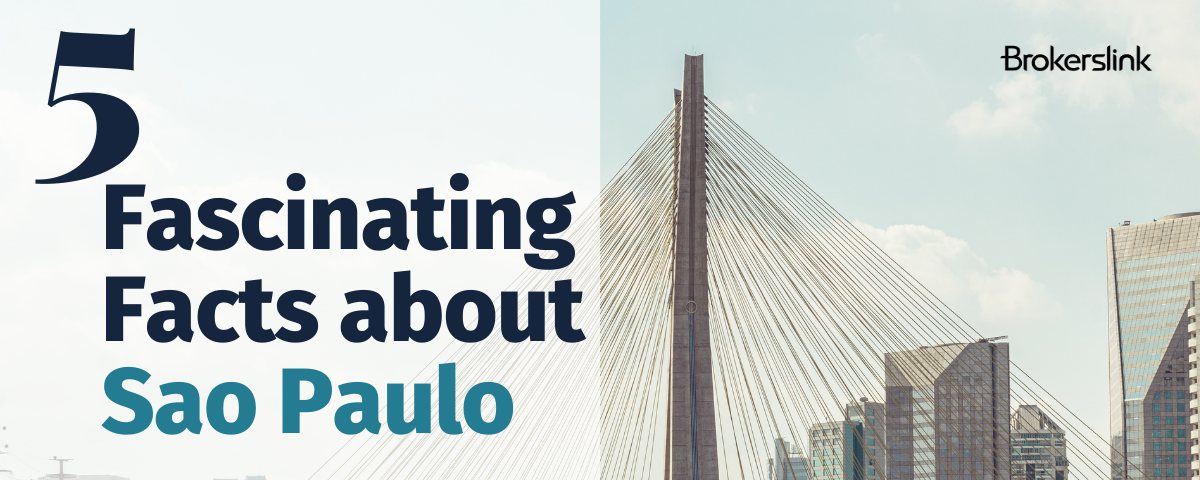 Sao Paulo was founded in 1554 and what started as a small, underdeveloped village eventually bloomed into the megacity it is today - the centre of commerce and technology in all of Latin America.
Sao Paulo is home to over 22 million people, making it the fourth most populous city in the world but its size isn't the reason we've chosen the city for our 12th Global Conference in October!   With a wide range of global cuisine to a variety of historical sites to see, Sao Paulo has something to offer for everyone, and we're sure our partner and conference hosts MDS Brazil has some exciting surprises lined up for our partners and affiliates when they visit later this year!
Have you ever wanted to know how many pizzas are eaten in Sao Paulo each day? Or maybe you've always wanted to know which city has the most daily helicopter flights? Check out our fascinating facts to learn more about this incredible city!
1. The city has more than 200 helipads on its tall buildings, with over 500 registered helicopters. There are at least 700 flights per day in the city, the highest in the world. This mode of transport is used mainly by the executives in the city to avoid the traffic in the streets down below.
2. Sao Paulo has the largest economy by GDP in Latin America. The city's GDP grew five times faster than Brazil's within three years – registering a 7.5% increase in economic activity in Sao Paulo, against 1.5% in Brazil in this same period.
3. This city has the only gymnasium exclusively used for sumo sports outside of Japan, located in Bom Retiro. Sao Paulo is also home to the largest number of Japanese people outside of Asia.
4. Having the largest Italian community in the country, the city has more than 6,000 pizzerias producing more than 1,000,000 pizzas per day or 720 per minute, with revenues of around R$4 billion per year. Partners and affiliates joining us in Sao Paulo simply must grab a slice when visiting!
5. Sao Paulo is known as "the city of drizzle" because of its unpredictable weather. October is known as a warm month in the city, with temperatures at a comfortable average of around 25°C, and only a 35% chance of rainfall on average, so we're hoping for bright skies and warm evenings as we enjoy the conference!
October may seem far away, but we're already preparing for what we're hoping will be another successful global conference that brings together industry experts and insiders in the vibrant city of Sao Paulo!