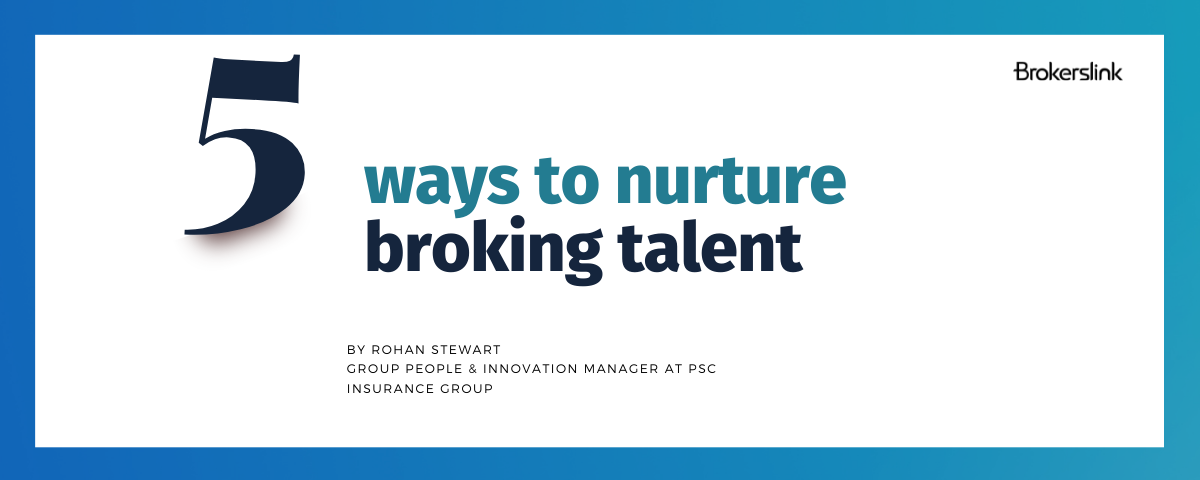 There's a looming war for talent in the broking sector. With seasoned professionals heading for retirement, and less new entrants joining the insurance profession, how can we shore up our reserves and make sure that we're attracting the next generation of broking talent, whilst also keeping our current people engaged, and helping them to flourish in fulfilling, lifelong careers?
Develop a results-driven environment that celebrates success, learns from its mistakes and doesn't apportion blame.
One of the best ways to engage teams and make them feel valued is by acknowledging their successes, and instead of apportioning blame for mistakes, taking the opportunity to learn from them and improve processes for next time.  This approach is key, not just to attracting new team members, who want to join a company that they know will value their progress but keeping hold of those employees who want to feel they're making a difference, not just in driving successes, but identifying and improving areas of weakness, or processes that need to be evolved.
Ask questions & Challenge Yourself!
The insurance market is dynamic, constantly evolving – an exciting market to be part of, but one that requires continuous learning. There's not a day that goes by where we don't have the opportunity to learn something new.
Therefore, it is important to always ask questions, I believe there is no such thing as a stupid question. We'd always rather find, or help you find an answer, than know you're struggling with a concept, it is after all, a world full of jargon and acronyms, that can seem daunting to new entrants!
Even the longest-serving members of our community come across areas of expertise, and concepts that are new to them, particularly when working within a global broking environment. Creating a culture where continuous learning, and a quest for knowledge is encouraged is a powerful way to embrace new talent and bring them along on the insurance journey.
Be available
As many companies have switched to hybrid working patterns, it has become more difficult to engage and retain talent from a distance.  New and existing employees have faced challenges in staying engaged with their business from their home office, and there's no substitute for the face-to-face dynamics of a busy broking business. 
That said, it is the reality many of us now face, so it's more important than ever to be available to support your peers, especially younger employees, on a regular basis.  Check-in regularly to see how they're getting on, or whether they're sitting on questions or concerns because they're not sure of the right time to get in touch themselves. Get out on client visits and give teams the opportunity to have these much-needed breaks from their own space – it is so important in helping talent feel less isolated, engage with the culture and values of the business and have the chance to absorb the knowledge of their teammates.
Review performance regularly
Regular performance reviews, and opportunities to critically examine progress are a good way to keep talented people motivated and help them feel that they are working towards  agreed short term and long term goals and objectives.
We also encourage our teams to ask themselves, "what can I do better?" – a question that can provoke deep thought about where they see their careers taking them, and how they can achieve their goals more efficiently.
These sessions are also an ideal opportunity to find out how your team are getting on personally; whether they're happy, whether they want or need extra support or training and what blockers or challenges they're facing.
In these sessions we can also reflect on what we can do better, whether as managers or as employees. 360 feedback has gained popularity over recent years and can be a valuable exercise in understanding not only what our people need but highlight areas we ourselves could benefit from improving on.
Make it fun! 
Work doesn't need to be a chore.  The more we can inject elements of fun, friendly competition, reward and recognition into our daily working life, the better engaged teams will be, and the more likely they are to stay with you.
This goes beyond the occasional after-work drinks, embedding a more relaxed, open culture with a focus on the lighter side of work, hitting that balance of working hard but not taking yourself too seriously.