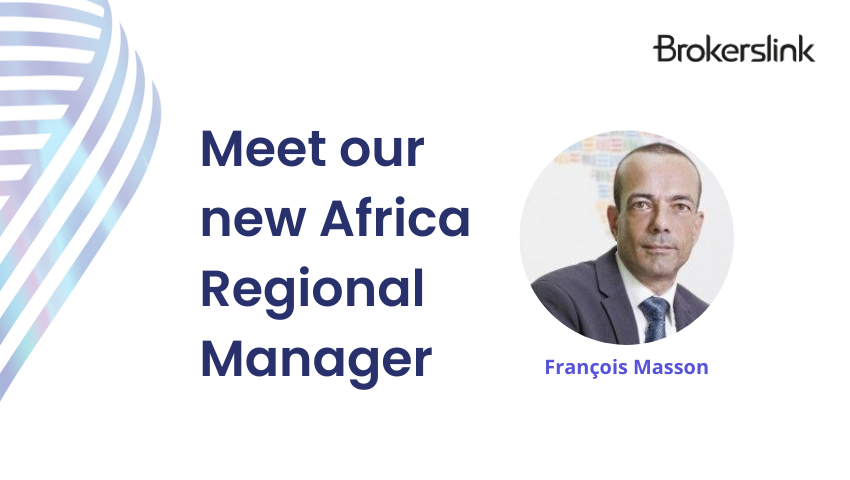 Global broking business Brokerslink has announced the appointment of François Masson as the new Regional Manager for Africa.
With extensive industry background, Masson is General Manager at Africa BSI, a subsidiary of BSI in France (Bilan Santé International) and is based in the port city of Cotonou in Benin.
As the regional manager, Masson's responsibilities encompass identifying and cultivating partnerships with Brokerslink's affiliates and partners throughout Africa, facilitating business transactions within and beyond the continent. To ensure the success of these initiatives, Masson will lead a talented regional team, comprised of individuals with an in-depth understanding of their local markets, capable of leveraging their expertise to drive cross-network business.
Masson succeeds Benjamin Boudeau-Raimbault of Filhet-Allard Africa in the role of Africa regional manager, who has completed his two-year tenure in the role. Benjamin will continue to provide technical support across the continent on behalf of Brokerslink.
José Manuel Fonseca, Brokerslink's chairman commented:
"Brokerslink is well positioned to play a significant role in the insurance markets of Africa, with experts on the ground in 39 countries already. The potential of the market to develop further is undoubted, so I am pleased to have someone of François' experience in the role to continue the progress made by Benjamin Boudeau-Raimbault. I am confident that we will continue to drive growth and forge strong partnerships, positively impacting the insurance landscape in Africa."