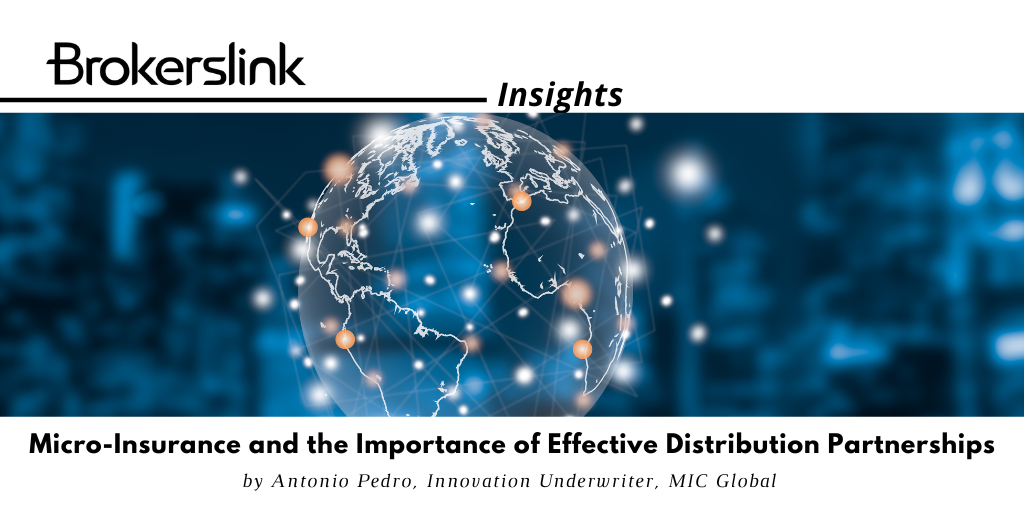 It is no secret that the insurance industry is not always the most innovative. So, it is natural that, when a shiny new tool enters the toolbox, everyone wants to use it; however not everyone knows how to use it best. These growing pains are common in the micro-insurance space and misconceptions are rife about how it can be used most effectively.  
The most common misconceptions we encounter include:  
- Underestimating the importance of effective distribution;  
- Thinking micro-insurance is a different or new type of insurance; and  
- Focusing on revenue only, in lieu of proving customer value 
- Thinking that micro-insurance is only for poor or disadvantage people 
- The key to a successful micro insurance product is a partnership between Broker, Client (Distribution) and Underwriting (the insurance company).  
Distribution is critical to micro-insurance because it tackles core challenges of selling insurance, namely, that no one wakes up wanting to buy insurance (although they do wake up with very real risks); no one wants to pay extra when they're purchasing a product or service; and today's consumers do not want to spend time reading and deciding if they need insurance.  
The answer is to embed insurance across entire portfolios of goods and services. So, when a customer buys a service or system, for example a flight or books a home share, the insurance (mitigating real relevant risks such as delayed flights, lost luggage, damaged property, cancelation of trip) comes included which is of greater value to the customer and ultimately sells more of the product or service, generating more revenue.  
A key mistake is that often partners look to distribute products on an opt-in basis to customers which provides less perceived value to customers who see this an extra cost compared to embedding micro-insurance with their primary product or service. 
Embedding the cover helps reduce the cost of the insurance as it avoids adverse selection from exclusively higher risk individuals opting into the product, resulting in diversified risk and thus lower premiums.  
Micro-insurance, although perceived as a new and exciting type of insurance, suffers many of the same challenges as regular insurance. Micro-insurance is not radically different to traditional insurance. The reality is that micro-insurance uses many of the same mechanisms of traditional insurance. Micro-insurance takes these mechanisms and adapts them to a new model of embedded digital insurance in a way that streamlines the risk journey and customer experience to provide additional value.  
An example of this is Contractual Liability Insurance Policies ("CLIPs") which have existed within the industry for decades but whose application has confused many a seasoned professional. CLIPs allow insurers to partner with brands by offering a service promise guarantee or service warranty to their customers which can be embedded in their overall offering and then is backed up by the CLIP policy. This keeps the risk journey simple and offers embedded value to their end consumers.  
One of micro-insurance's many strengths is that it fills the protection gap in services and products which provides additional value to the customer. However, many view micro products as an easy add-on, simply to generate commission income without thinking about the value to the customer. Micro-insurance is still insurance and plays by the same rules and creates the same trust and value. MIC Global focuses on extracting the true value from micro-insurance by helping companies increase customer value and satisfaction which leads to generating additional revenue. The value to brands comes in various forms, from increased client revenue to higher customer acquisition and retention and along the way this builds trust in the brand with increased customer activity and differentiation from competition. 
To be successful, insurers and brokers must work together to inform partners and the industry of the best applications of micro-insurance and accelerate the awareness of microinsurance's strengths. This is where MIC Global and Brokerslink come in and we can bring our years of success developing and delivering micro insurance globally.