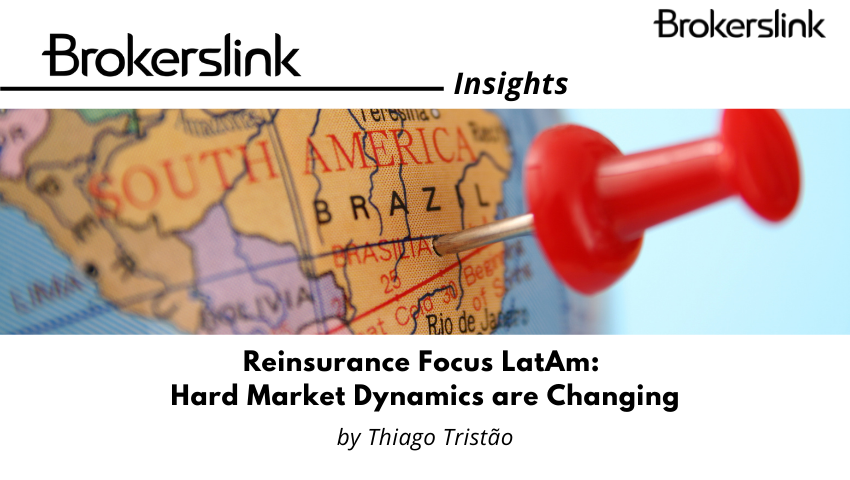 All sectors experience expansion and retraction cycles, often reflected by the reinsurance market. There has never, to date, been two identical cycles, with soft and hard markets varying from two to ten years each and both deemed to be responsible respectively for either the over-availability or unavailability of capacity.
The present hard market's roots go back to 2011 due to a combination of two factors: natural disasters (Hurricane Sandy that year and later, the Irma & Maria hurricanes of 2017) and the global economic downturn. At that time, whilst reinsurers sought a return of investment of around two digits, during the soft market, we actually saw ROI between 3% to 5%, well short of the desired return.
At the end of 2012, the reinsurance market reached its lowest level, after which we saw signs of a hard market dynamic in some line of business, with far-reaching impacts. In the Brazilian market, that impact was felt between 2013 and 2019 as the previous influx of new capacity began to wane.
Large P&C and Marine losses in conjunction with COVID-19 have placed Latam in a more restrictive scenario, challenging clients and markets alike to adapt as those in Europe and America have already had to.
In early 2021, the Swiss Re Institute made a natural disaster estimate of about USD $105Bn for the year - the fourth highest number since 1970. While man-made claims declined by 24% over this same period, the outlook for a smoother 2022 is far from tangible.
Consequences of this new reality
Accessing restricted capacity with satisfactory conditions requires technical and commercial preparation, in depth know-how of the market, as well as strategic long term thinking. In the current underwriting scenario, the first contact with the customer becomes the focus, as well as the reinsurance placement strategy.
The reinsurance broker's primary function is to gain real knowledge and understanding of the client's business, collecting information with much more sophisticated resources than those used in the past.  The modern broker  is right at the centre, managing and acting precisely in the mitigation of risks, aiming to secure terms and conditions that are most favorable to the insured.
The highlight for most brokers is dealing with complex risks, where the reinsurer is key and negotiations become much more intense. That is why MDS's placement team prepares extensively to be able to offer technical solutions enabling the sustainability of clients' operations and generating enough comfort for underwriters to succesfully complete their risk assessment process.
We believe in bringing reinsurers much closer to clients, providing complete transparency to the placement process, an approach which allows us to continue to support our clients through the hard market.