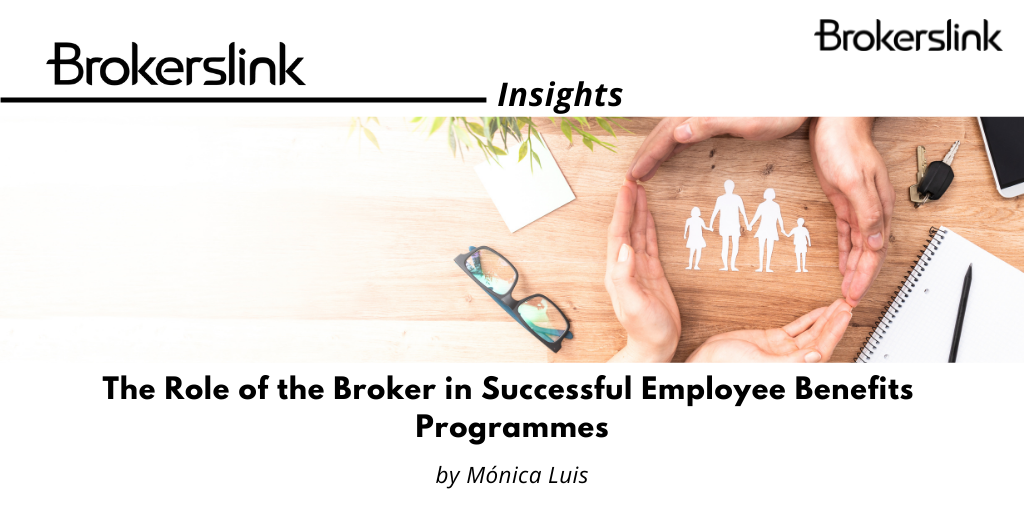 The world of work experienced a significant shift, some call it a reinvention, in the wake of the global pandemic. While this has driven real change in the way we work and communicate with our colleagues and peers, employee benefits had already been facing the need to evolve in the face of a changing employee demographic, technology advances and the desire for greater work/life balance. The mass shift to home working because of Covid-19 has only helped to accelerate the rate of change.  
The brokers' role in advising and supporting their clients to put in place relevant and, just as importantly, future-proofed employee benefits solutions, has never been so crucial. This role goes beyond just finding the right solution for their clients.
Key areas shaping the future of employee benefits
The ageing workforce with more older people remaining in the workplace. Employers are looking at ways to retain skills and maintain productivity while addressing the increased health and wellbeing challenges associated with older employees.
Workplace mental health has become a significant issue for employers and employees alike amid growing levels of severe stress, anxiety or depression. Companies will need to focus on increasing access to services and more businesses are launching mental wellbeing schemes and initiatives to support staff. There are likely to be cost implications as usage increases.
Millennial and 'Generation Z' employees are no doubt drivers for the development of new and innovative solutions. Their readiness to embrace mobile and on-demand services is an important consideration around the expectations for and acceptance of more flexible employee benefits.
The role and importance of technology in the development and delivery of responsive and relevant employee benefits solutions continues to increase and will be important in addressing the demands and expectations from employees for support. Employers will need to consider how best to maximise value while controlling scheme administration and cost.
Aligning human resources and risk management needs
The pandemic has put a spotlight on risk management and its role in assessing and mitigating the risks of a company's core assets including its people. Home and hybrid working have exposed and created new risks that are bringing risk managers and their counterparts in human resources (HR) into closer working relationships.  With a fast-evolving workforce demographic and the issues that this creates, it is now more important for these two functions to collaborate closely.
However, generally speaking, the two do have differing needs and requirements. The HR function is focused on employee retention, hiring new talent and building employee engagement, while risk managers are focused on operational and financial aspects around profitability and productivity. As brokers it can be a challenge to understand and align these differing needs.
As brokers, the opportunity to leverage data and management information on product and service usage from insurers can assist both HR and risk management functions to better understand how needs are being met and provide insights into new service areas of coverage. Developing, challenging the several players and enhancing solutions to respond to the needs of an increasingly diverse workplace demographic will help all parties.
There is a shift in awareness of employee benefits with a greater importance being placed on mental wellbeing and health and more flexibility in benefits, enabling the evolving needs of employees to be addressed. This has come at a time when the benefits landscape is changing with the move away from a one-size fits all approach to more digitalisation and tailoring of solutions to reflect the more fluid nature of work and personal lifestyles.
Employees are working to a greater age, while their attitudes, outlooks and expectations are changing. Employers are having to adapt and respond, or they risk failing to attract and retain top talent – all the while ensuring new benefits initiatives align with demanding corporate objectives and budgets.
Against this ever-evolving backdrop, the importance of modernising benefits programmes cannot be underestimated.
By monitoring the design, financing and delivery of solutions businesses can ensure they are responding to these emerging areas and brokers have a clear role in helping in this endeavour bringing greater alignment between the HR and risk management functions and help to build benefits engagement, improving employee satisfaction and increasing levels of workforce productivity.