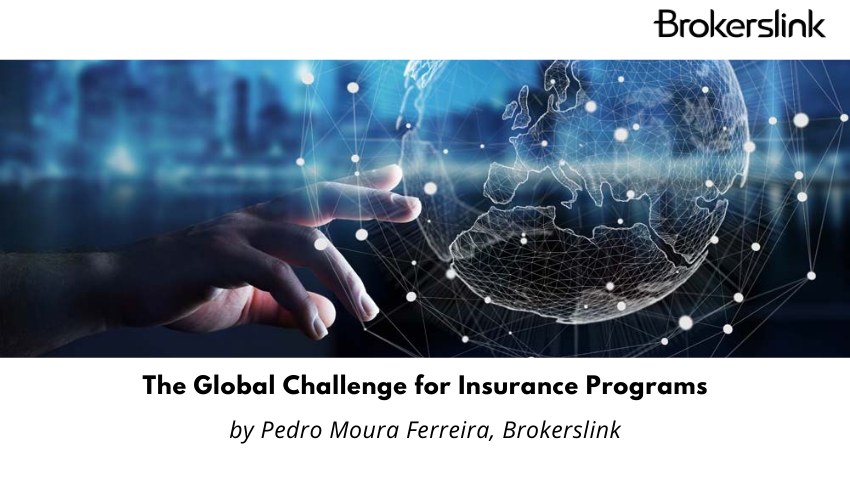 In today's fast-moving and globalized market, companies need to take a much more streamlined approach to their risk management and insurance policies if they are to minimize, and if possible, mitigate the range of economic, legal and significant human capital risks they face. For companies operating on an international scale, this exercise is even more complex and effective, and efficient management of these risks is essential.
For those faced with such challenges, an international insurance program, which is centrally managed and run by a specialised company is an ideal solution. Such an approach allows all of these different strands of risk in countries spread all over the world to be centralized and managed in just one place. This integrated approach brings many benefits, from cost savings and transparency through to greater control over the risk management process, yet combining and reconciling all these resources, data, knowledge, experience, and expertise is not easy.
A good insurance broker now has a broader role than ever before and in addition to being an insurance expert, needs to be both a well-informed consultant and an effective risk manager in order to partner with clients and deliver international programs.
A complex world
International insurance programs are hugely beneficial to clients, but they are very complex and involve multiple currencies, languages, and regulatory regimes. Added to this mix is a traditional over-reliance on spreadsheets, emails and pdfs, issues of inconsistencies with data capture, challenges over version control, the use of incorrect forms, and a reliance on multiple parties all working to different formats. All of which make for an arduous process for all involved.
The ability for brokers to provide efficient management and delivery of these international insurance programs clearly demonstrates the added value they bring, and the support they provide to clients.
To deliver an international insurance program, a broker needs to have a high-quality team of experts with multinational experience; access to specific regional knowledge and insight, and the ability to level the differences in conditions and coverage. They need to be able to provide a consistent standard of protection and insurance services worldwide, to deliver excellent claims management and manage the financials relating to insurance premiums and indemnities. They need to be able to communicate smoothly between different geographies and have access to the tools to provide efficient information management to support the clients' strategy.
It may sound like a tall order, but that is precisely the skills and insights that Brokerslink's global network of independent brokers already have. They really do have the edge and can deliver for clients.
Clients are also increasingly operating digitally, and as brokers we need to be able to keep pace and match their advances. To this end, the development of an International Programme Administration (IPA) tool for brokers is critical, bringing together all the requirements of an International Insurance Programme and enabling efficient and effective management of increasingly complex portfolios of risk.
A good IPA must enable a broker to deliver:
Full compliance throughout the program (between local policies and the master policy based at the company's headquarters)

Greater consistency and continuity of the risk and insurance management program.

Improved service delivery.

Greater and better transparency.

Less volatility.

Avoidance of duplication, errors, or failures.

A reduction, or ideally, complete elimination reworking, saving time and increasing quality, and ensure that tasks are completed at the right time.
IPA tools represent a breakthrough in the way international programs are set up, placed and administered, as they collect, aggregate, standardize and secure all relevant data in one place, helping brokers provide an effective and comprehensive service to clients.
For today's broker, an IPA tool must surely be high on their wish list.