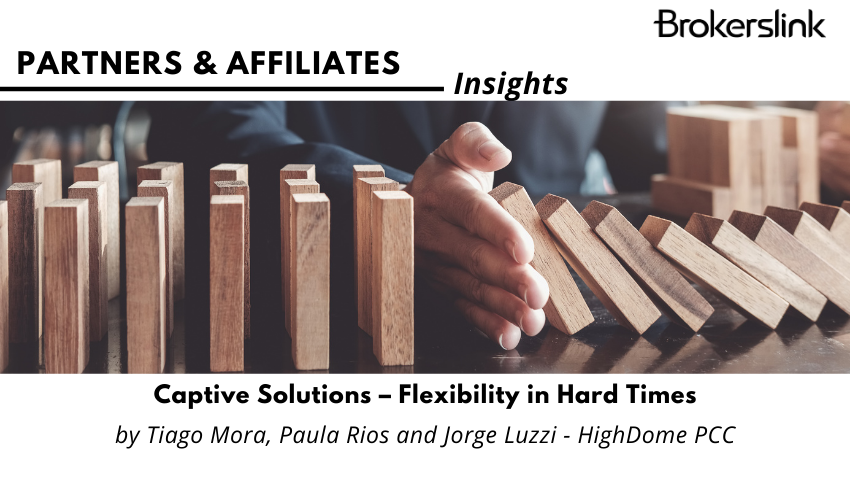 Tiago Mora, Paula Rios and Jorge Luzzi, HighDome PCC
HighDome PCC, an insurance and reinsurance company and a long-standing member and specialized resource of Brokerslink, is a protected cell company (PCC). A PCC is a type of captive many brokers are still not familiar with. However, it is a highly flexible vehicle that allows even mid-sized companies to build their own captive solutions without significant capital investment while making the most of the existing expertise in the company, provided in this case by MDS Group and our partners.
PCCs are an evolution of the rent-a-captive concept. A single legal entity, each comprises a core and separate compartments (cells) and is set up by a sponsor who is responsible for the company's management and the minimum solvency capital requirement.
A PCC brings all the benefits of a traditional captive in terms of optimizing the cost of risk but has a few added advantages, such as reduced formation and management costs; the fact that the capital requirement for each cell is limited to his own insurance business; quick implementation as well as easy exit (liquidation of the cell) and; each cell is totally independent from the others.  
Establishing a cell is a very innovative way for many companies and organizations that do not have any previous expertise in captives. This solution delivers all the advantages of a traditional captive such as long-term price stability by avoiding big rate swings between hard and soft markets and a continuous focus on loss prevention with the implementation of all risk management tools. Indeed, by using a captive solution, a client clearly demonstrates a high level of trust and participation in its own risks and this usually creates a positive impact in the insurance and reinsurance markets. As a consequence, captives enable organizations to reduce and have long-term stability in their insurance costs and provide an ideal vehicle to transfer those risks that are more difficult to insure in the traditional markets. As a result of the current crisis we are going through, the market has been hardening which makes this a good moment to consider captive solutions.
Another of the great benefits of a PCC cell is the access cell owners have to a team of professionals to manage their cell while maintaining full control of it. While the administration costs are shared among the various cells of the PCC, the assets of each cell are legally protected from the liabilities of other cells. The cells system is an excellent, intelligent, and easier way to start exploring captive risk transfer solutions, also avoiding the onerous set up procedures and high administration costs of a captive.
 The captive solution is perfect for medium to large sized companies providing they have a strong commitment to risk control and loss prevention. As they continuously improve their loss experience, the results of the captive will enable these companies to re-invest into their loss control programs to further improve their risks. It becomes a "virtuous cycle" with a very positive impact on insurance's costs.