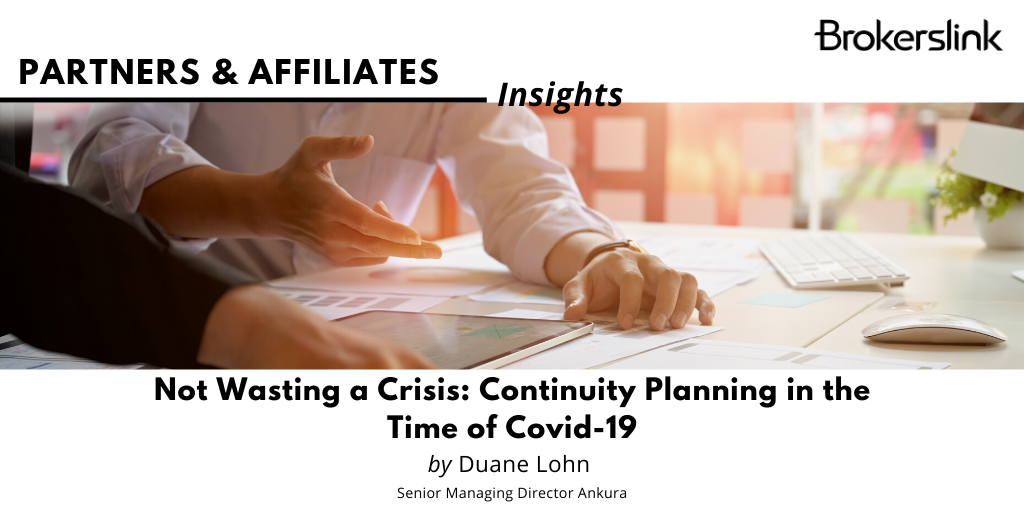 The Covid-19 pandemic has stretched every organization's capabilities and continuity plans like no other event in recent times. It has brought to light the criticality of continuity planning, as well as the reality that such plans need to incorporate events unthinkable under normal conditions.  Plans must now include scenarios that once were considered 'black swans' stemming from climate change, cyber-attacks on infrastructure or public health emergencies that may result in months of disrupted operations.  While most organizations are still coping with altered operations, it is not too early to learn from the current crisis to improve future planning.
This process, known as an After-Action Review ("AAR"), documents the successes and weaknesses of an organization's response to a crisis.  Although many functions may still be operating at reduced capacity, the AAR can lead to near-term improvements in response strategies.  Led by the continuity planning team with involvement from key groups, the AAR process should address all the key questions.                                                          
The AAR should include clear, prioritized action steps for improvement and implementation by the AAR team. As most organizations are still using their continuity plans to guide operations, the recommendations stemming from the review will have immediate benefits. In addition, the AAR will be the cornerstone to improving the continuity planning process.
Assessing the resiliency of supply chains should also be a vital output of the AAR. 
Due to the widespread impact of Covid-19, organizations must also prepare for increased      oversight, regulation and disclosure requirements relating to readiness and resilience.  
Covid-19 has created unparalleled disruption throughout the global economy.  It has also provided an unparalleled opportunity to assess and improve resiliency efforts.  For many organizations, continuity plans have been the difference between survival or failure.  It is imperative that the lessons of the crisis are used to improve existing responses and prepare for a more predictably volatile environment, as well as the next "unthinkable" event that we should be thinking about.
This is an extract of a more detailed article, with specific advice and guidance, produced exclusively for Brokerslink Partners & Affiliates.