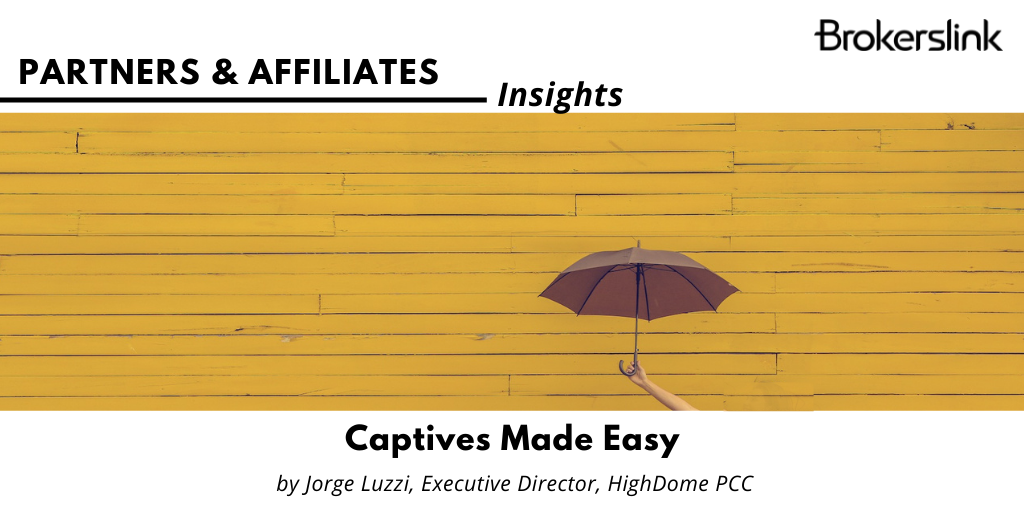 The hard insurance market and associated economic uncertainty around the globe is driving an increased interest by clients and brokers in the use of captives. The reasons are multi-layered, but in simple terms, with insurance costs on the rise, despite ever higher deductibles, many clients are questioning premium hikes and looking for ways to smooth out and reduce volatility.
Larger multinationals have benefited from the use of captives for many years, but there are many opportunities for others to also use these vehicles to help control their insurance costs. Traditionally the idea of setting up a full captive has not been an obvious option due to the complexity of establishing one, with the process being very time consuming, needing a lot of capital and facing a range of regulatory hurdles.
There is a better way however, through the use of a Protected Cell Captive (PCC). One way of understanding how a PCC works, is to compare it to a shopping mall. As a PCC operator, HighDome can be thought of as a major shopping mall or centre owner. Rather than clients building their own shopping centre, they can just rent a shop, a PCC, inside HighDome's existing mall. A PCC is quite simply easier to set up, quicker to put in place and cannot only save the client money but also maintain or increase broker remuneration.
A PCC enables brokers to provide a realistic alternative to clients looking to reduce the amount of risk placed with insurers, and to control their insurance costs based on their risk appetitive and how much risk they are willing to retain. A PCC can provide insulation from the fluctuating insurance cycle, a greater internal understanding of, appreciation of, and management of risk within the business itself and provide financial reward for a good claims' history.
What is a PCC?
A PCC is in essence a single legal insurance-licensed entity with two classes of shares. The core shares are held by the promoters of the cell captive, in our case, us, at HighDome, with voting and distribution rights. The second are cell shares which are issued to each cell owner (the client) with cellular dividend rights. The captive is protected and each cell (PCC), is regulated as an individual entity, has its own results and is a part of the HighDome captive. It is also important to note that each PCC is siloed from the other cells in terms of premium and risk, further reducing any potential volatility and providing increased security.
HighDome is based in Malta, perhaps not the first place that you might imagine a captive to be, but it has a strong regulatory regime behind. We are regulated by both the Maltese regulator and by EIOPA for the European Union.
Client savings and increased commission
To help illustrate how a PCC works in practice it can be useful to look at a real-life case study, such as a major US mining company. Prior to using a PCC, the mining business was paying euros 20m in premium for business interruption cover, with insurance deductible of Euros 7.5m and broker commission of Euros 1m (5%). After its broker set up a PCC the client's insurance premium reduced to Euros 15m with the deductible becoming a retention inside the captive (and covered in the reinsurance market). The broker's income also increased to Euros 1.2m made up of both a broker fee and commission.
In another example a major retail business was struggling to get extension warranty cover in its local markets. The use of a PCC not only resolved the issue but resulted in annual savings for the client of Euros 2.7m due to retention of risk in the cell.
The benefits for both clients and brokers also translate when looking at a traditional all-risk's multinational insurance programme, with the placement process in essence mirroring the existing use of local insurers and brokers.
The bottom line is that clients are increasingly looking at alternatives to traditional insurance cover to find ways of controlling their costs. The use of a PCC means that brokers now have another excellent tool in their box to help them support these clients, whilst maintaining their own income, as we all look to navigate our way through these challenging times.