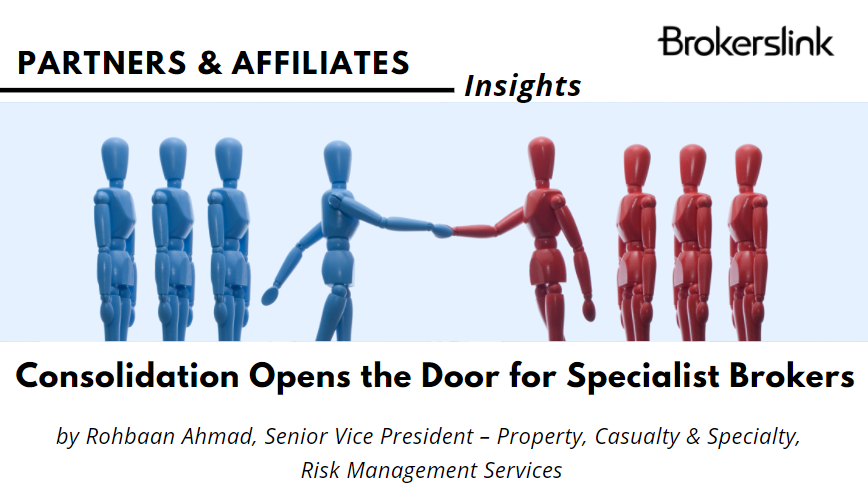 There can be little doubt that the Covid-19 pandemic and its economic aftershocks are changing the risk landscape clients are facing across the world. For insureds, it has meant having to adapt the way they do business and to develop new strategies and operating models, often overnight, in order to, in some cases, just survive.
This changing risk landscape has helped to highlight the value of, and need for, insurance brokers that know their local markets, understand their clients' individual challenges and that are able to help them understand and adapt to the risks these changes bring.
These economic conditions, combined with the hard market, have however, also resulted in increased consolidation across insurance broking, with what can only be described as a surge in mergers and acquisition activity across the broking sector.
And it is a global trend. The drivers for much of this consolidation include the need to invest heavily in technology and systems, a need accelerated by the shift to digital in response to home working and closure of offices.
This rush to achieve scale, accompanied by a race for top broking talent, has resulted in the creation of some mega-sized international broking groups. The big question is, is this consolidation good for clients? Well, that depends, as big is not necessarily better, and whilst scale can bring new investment and greater efficiencies, it can also result in restrictive and unwieldy corporate processes and operations. Turning a super-tanker round is not always easy and a corporate culture can make it more difficult to offer a personalized and flexible service required by clients.
This trend for consolidation is also creating a dilemma for owners of medium-sized brokers that need to invest in their businesses if they are to embrace digitalisation and overcome legacy issues. Another issue they face is the ability to retain their top talent from the behemoths. They face two clear options; raise the capital they need to invest in new technology and new skills from investors or become part of a larger group through acquisition.
The independent and more niche brokers are in a much stronger position. And despite the almost relentless march of consolidation there remains a clear role for these specialist brokers which, by their very nature are nimble, dynamic, and able to adapt and respond to the demands clients are facing as a result of the changing risk and economic environment. These brokers are able to provide independent, impartial, personalized, and tailored advice – services that are undeniably needed more now than ever.
The smaller and local brokers do not have it all their own way however, and they need to keep investing in their own businesses, and in their people, if they are to continue to add value to clients and compete with the constant influx of new, legacy-free, technology-based start-ups and the burgeoning behemoths with their access to cheap capital.
This is where independent global insurance broking alliances have a key role to play, enabling smaller brokers to benefit from access to some of the benefits of scale, such as new technology, and broader technical and specialist support services, that they would just not be able to on their own. And the result of course is that clients, facing tough times ahead, will continue to be able to access the specialist broking support they need as the world looks to get back onto its feet and put the pandemic behind it.