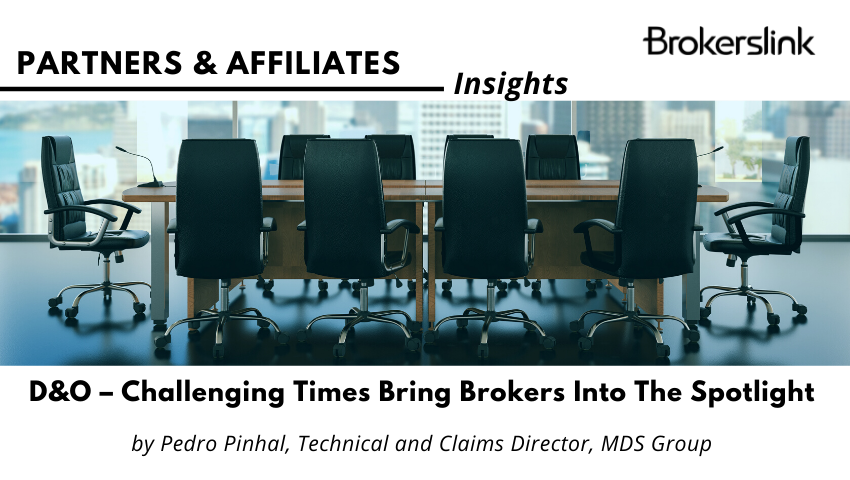 There can be no doubt that there is a lack of capacity in the commercial Directors' and Officers' market and that this situation is impacting global insurance programmes. This shortage is partly driven by the hard market cycle across all commercial insurance lines, the move by underwriters to focus on core risk appetites and the additional complexity of, and high exposures related to, D&O cover in the wake of the pandemic.
The reality is that the commercial insurance market was hardening well before Covid-19 struck – and the pandemic is only adding to this upward rise in rates. There are presently no signs of rates reversing any time soon although the roll out of the global vaccination programme will, eventually, we hope, help kickstart economic recovery, at which time rate rises will slow down. But it will be a slow process.
Covid Complexity
The challenges facing the D&O market also include the use of increasingly complex D&O towers which are being put together by the market to try and address the overall lack of capacity, the narrowing risk appetites and rising premium rates. And it is in this scenario that specialist brokers can make a real difference and drive intelligent dialogue with underwriters.
Brokers to the rescue
In present condition, specialist broking expertise is essential if clients are to be able to access affordable D&O cover, with standard or one-size-fits all solutions increasingly unsuitable. And that is one of the reasons why the expertise of specialist brokers is coming to the fore – helping clients achieve optimal levels of layering, clear terms & conditions, coherence and consistency between the primary policy and the excess policies, and clarity on the triggers to be applied by multiple Insurers.
For clients with an international footprint, a tailor-made multinational programme which also ensure any constraints and specifications in jurisdictions where non-admitted insurance is not permitted are addressed. In response to this complex world it makes sense to design hybrid solutions, including local policies that are compliant with local regulations, providing a higher level of control, reduced costs, transparency, and a unified approach to coverage.
The tailor-made approach also provides higher levels of protection to directors and officers for the whole of their risk exposure (both locally and centrally trough collective liability with the board).
Not out of the woods
The pandemic's full economic impact is however still to be seen, with a surge of bankruptcies expected soon - something that will have a dramatic impact on the D&O market – and other lines. But Covid is not the only show in town.  Another hot topic is ESG - Environmental, social and governance – risks.  
Obviously, other risk factors co-exist and have co-existed before the pandemic period and are already shaping the market. These emerging risks include diversity, equality, sexual harassment, climate change, corporate accountability, and active litigation movements.   
M&A activity is also on the rise again; and correct and accurate financial reporting, good due diligence and shareholder/stakeholder approval remain a prerequisite to avoid litigation.
Whatever happens over the next 12-18 months, brokers will be ready to help clients navigate through the current, and future difficult waters, and secure D&O for their international activities.