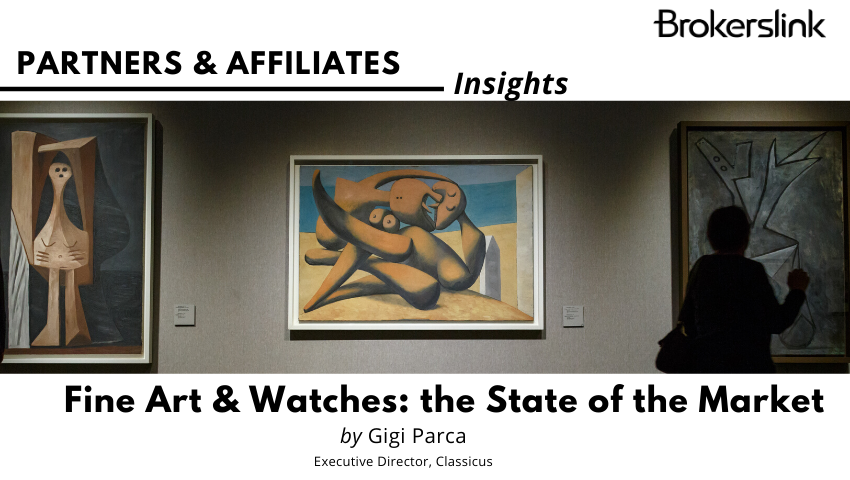 Gigi Parca, Executive Director, Classicus
The big question in the art world is whether the museums, commercial galleries and art fairs will adapt to the changes, as the industry is synonymous of mobility, social events and connections. The art world is all about mundanity, parties, getting to see the art and at the same time get to know the living artist or experiencing and interacting with the object d'art.
Galleries and museums have been experiencing an increase in web traffic visitors. Museums' blockbuster exhibitions were followed by virtual tours which reported an astonishing spike in visitors, even those that previously would not or could not go to physically see the exhibition.
More importantly, galleries have launched 'online viewing rooms' leaving the smaller galleries forced to close their businesses. Even the blue-chip exhibitions like the Art Basel Hong Kong fair that went virtual!
Is it bad or good? Some galleries seem to think that people are travelling less and are more available, have more time to think and to ponder on what to invest in. Certainly, the fact that you have everything on your computer or telephone makes it easier to quickly take a decision and buy.
On the other hand, with the global economy stalled, there are fewer people willing to spend enormous amounts of money for art. However, this could still be good for the art world since the way the soaring prices were going some might say it was uncontrollable.
It is also true that having most of the world at a standstill has increased the interest in art even with those collectors that previously were not that into it. Also, artists have more time on their hands and, as in past periods of crisis, their output is normally prolific. History shows us that in recovery from the dark times there will be hope for the art world.
Another example where we are seeing COVID-19 having an impact is with watches and particularly, Rolex and Patek Philippe models. The manufacturers are limiting production more with the recent situation but as production is reducing there does not seem to be the same reduction in demand.  This has led to an increase in the value of older models as newer ones become harder to obtain.
The buying of fine art and watches in difficult times, reflects the same considerations as other investments and there will always be those looking to seize the advantage. As portable assets they can easily be moved to whatever market shows the best signs of recovery to maximise investment potential. More importantly however is that they are more often purchases which are emotive and will put a smile on the face of the buyer.