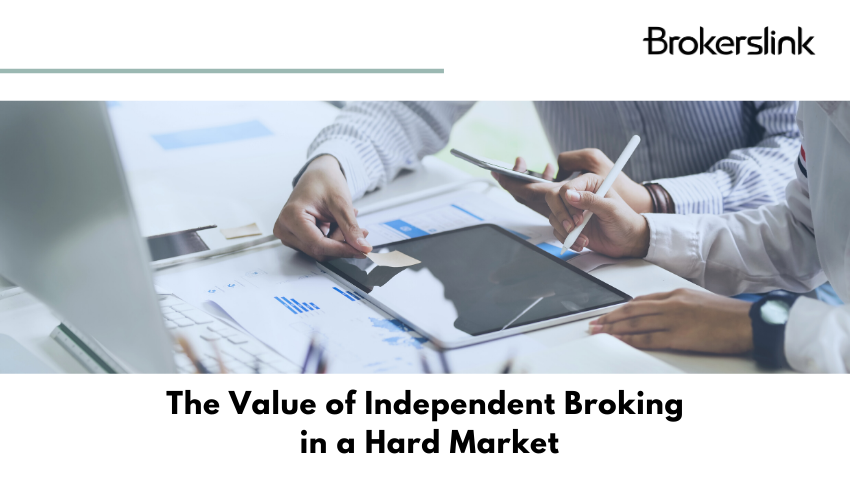 Rates have been dropping for a long time right across Europe, and in early 2020 reached a point at which they were no longer sustainable. What we are seeing now is the pendulum swinging the other way pushed by rate adjustments on one hand and the economic outcomes of Covid-19 on the other.
During the pandemic we have seen governments across Europe go to unprecedented lengths to support those vital businesses the economy depends on, for example the financial support programmes for airlines. These are measures we have not seen before and add an extra dimension to the uncertainty of how long this market will last. It is impossible to make a prediction on that, but in the current climate characterised by low interest rates and high claims costs, I don't think it will end any time soon.
An opportunity for independent brokers
In a hard market, the role of the broker is crucial, and I see a real opportunity for independent brokers like those in the Brokerslink network especially in terms of demonstrating their value to clients. These local experts have in-depth knowledge of their particular markets, local regulatory regimes, as well as their clients' businesses. They truly understand the risks being presented, and are therefore the best fitted to ensure their clients benefit from the greatest possible coverage.
We will also see the creativity of excellent brokers come to the fore. If they are unable to obtain cover for the whole risk with one insurer, they will be exploring other models of cover, looking at loss prevention schemes for part of the risk and having conversations about captive solutions and reinsurance.
Communication and trust
One of the biggest challenges for brokers now will be communication. In particular, their ability to explain the hard market to clients who may well be wondering why their premiums have increased significantly for the same levels of cover. It is here that trust will be so important and, again, where independent brokers have a competitive edge. They know and interact with the client through the life of the policy and can be depended on to give the best possible advice on their insurance requirements.
Brokers have an opportunity to demonstrate additional value and embody a multi-faceted role, that of a broker, a risk consultant and a true intermediary between the client and insurer. A good broker will look at strategies to guarantee that their client gets the maximum cover and value for what they pay, whether that's negotiating risk mitigation agreements to bring down premiums later in the life of the policy, offering risk management advice and guidance and demonstrating the impact good risk assessment can have when it comes to renewals.
It will undoubtedly be a difficult time for all market players, but with communication and strong partnerships, brokers can demonstrate why they have that pivotal role in the insurance market.
Increased awareness
One other benefit of the current market is that it has increased awareness of the intricacies of insurance. During a soft market, when clients have the opportunity to choose a policy based on price, it is easy to go for the cheapest and not pay too much attention to the detail of the policy. Now that coverage is harder to obtain, clients need to have a much clearer understanding, both of their own risks, and the types of cover being offered to ensure they get the best possible value.
In summary, though we begin 2021 under challenging conditions, and it is undoubtedly a tough time for us all, we are seeing an opportunity for talented independent brokers, such as those we are proud to have as Brokerslink partners and affiliates, to demonstrate their skill, creativity and expertise in supporting their clients.