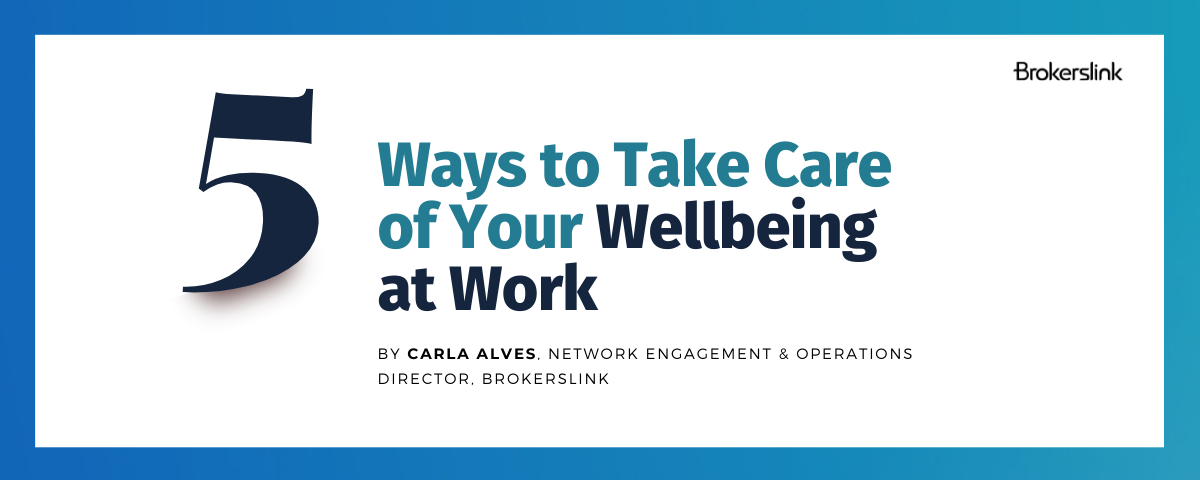 There has perhaps never been a more important time to focus on wellbeing.  No matter where we're based in the world, we are all grappling with the after-effects of the past two years and trying to navigate a new normal together.
Many employers recognise this and have rolled out new initiatives and support mechanisms to employees who may be struggling with their mental health and well-being, but as individuals there are some small steps we can each take to look after ourselves and make sure we're logging in to work motivated, focused and most of all healthy.
Here are our top five tips for taking care of your wellbeing at work:
1. Open and honest communications
The negative stigma around mental health is slowly but surely being broken down, and as a society we're far better informed about the importance of talking about mental health challenges. It can feel difficult, or even embarrassing to raise these issues within the workplace, but most now recognise the tangible connections that exist between mental health and productivity at work.  Healthy staff are more productive, more motivated, and better focused, so taking time to talk about an employee's challenges really does benefit everyone.
2. Take a break
For a long time, we have worked in a world where "the hustle" was glamorised, and those who spent long hours at their desk, working late into the night were championed as most productive in business. However, as a society we're coming to realise that working longer does not necessarily mean working more effectively. As well as mental health benefits, taking short, regular breaks throughout the working day is vital for supporting mental and physical well-being, particularly for those of us who spend many hours a day sitting in front of a computer screen. Making time for regular exercise or short breaks to do something for yourself, time away from the computer screen is vital; whether it's a short walk in the fresh air, a quick yoga session to stretch out those muscles, a couple of chapters of a good book or some time playing with a pet, standing up, stretching and getting away from the desk is vital for recharging your mental batteries. 
3. Be strict about your work/life balance
Working from home has been great for improving our work/life balance, giving us the opportunity to spend more time with our family and friends and less time on long commutes.  However, the ease of logging in from the kitchen table or home office has led to our working days slowly creeping into our home life as we log on earlier and log out later.  This has made us more accessible than ever, and studies show that being accessible via email during non-working hours can be detrimental to an individual's mental and physical health and that of their family.
It is essential to draw clear boundaries between work time and home time, whether that means clocking off at a set time each day, or removing access to work emails from your personal phone.
4. Multi-tasking may sound efficient, but it is not
The act of multi-tasking may feel productive, but in all likelihood, we're just shifting our focus quickly from one task to the next, never fully committing our full attention to any of them. This lack of focus can leave us feeling frantic and unfocused.  It can be helpful to draw up a list of priorities and either switching off or muting emails while we focus on one to ensure it gets our full attention.
5. Treat yourself!
Lastly, it's important to reward yourself for a job well done. Treats can come in all shapes and sizes, whether it's a fancy lunch, a spa treatment or a nice bottle of wine, these little emotional boosts can make all the difference and keep you feeling motivated.